Hydrocyn : A safe and effective Solution in wound management
This webinar Is to showcase multi discipline's positive expérience of using Hydrocyn aqua in woundcare practice. Hydrocyn is an Electro Activated Superoxidized Water (EASW) used in the wound management as a wound irrigation, cleansing and moist dressing agent . It is ideally used in both acute and chronic wound and helps removes the fetid odor, reduce microbial load and enhances wound healing.
Speakers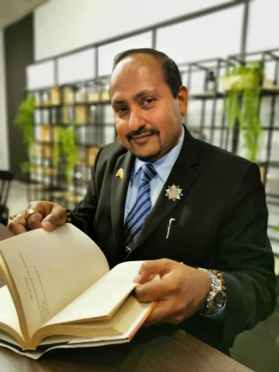 Prof. Dr. Harikrishna K.R.Nair S.I.S Kmn
MD, FRCPI FCWCS OSH (NIOSH), OHD (DOH), CMIA (MAL) CHM (USA) ESWT (Austria, Germany) FMSWCP,
PG in Wound Healing and Tissue Repair (Cardiff, UK) ICW
Chairman Wounds Malaysia
Head and Consultant Wound Care Unit, Dept. of Internal Medicine, KLH
Founding President, Malaysian Society of Wound Care Professionals,
Professor Dr. Harikrishna K.R.Nair, the founding President of the Malaysian Society of Wound Care Professionals (MSWCP) and the Head of the Wound Care Unit, Department of Internal Medicine, Hospital Kuala Lumpur was awarded the gold medal for his contribution in education by the Journal of Wound Care (JWC) World Union of Wound Healing Societies (WUWHS) in an live international award ceremony from the United Kingdom. Professor Hari has been instrumental in setting up the post basic in wound management under the Ministry of Health Malaysia and the Certificate in Clinical Wound Care under the Asian Wound Care Association. He has also conducted many courses, workshops and conferences across Asia such as in the ASEAN countries and Maldives. He has also edited and authored 19 books and numerous journals and presentations. This award is a great recognition of his work in the field of education especially in the management of chronic wounds such as Diabetic foot ulcers, venous ulcers, pressure injuries and other chronic complex wounds. He is the first Malaysian to receive this prestigious international award. Congratulations to Professor Harikrishna for putting Malaysia on the global map.
---
Missed out on our Webinar "HYDROCYN : A SAFE AND EFFECTIVE SOLUTION IN WOUND MANAGEMENT", not to worry catch the whole session over here.
Speakers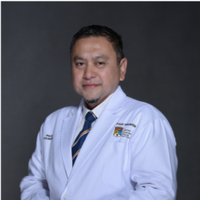 Dato' Dr. Badrul Akmal Hisham Md Yusoff
Senior Orthopedic Consultant. Head of Arthroscopy & Sports Trauma Unit,
Department of Orthopedics & Traumatology
Faculty of Medicine , Hospital Canselor Taunku Muhriz, UKM Medical Center, Kuala Lumpur.
Dato' Dr. Badrul Akmal Hisham Md Yusoff have been in practice as a consultant orthopaedic surgeon for the past 15 years since 2005, subspecializing in arthroscopic surgery and sports trauma which uses key-holes incisions to address many of sports injury conditions involving the inner structures of the shoulder, hip, knee and ankle joints. His main clinical practice as consultant orthopedic and arthroscopy surgeon is in Hospital Canselor Tuanku Muhriz at the National University of Malaysia (UKM) Medical Center where he is the head of Arthroscopy & Sports Trauma Unit. He is a board examiner for the National Orthopedic Specialty Committee and regularly conduct cadaveric bioskills course in arthroscopic surgery for the knee and shoulder in UKM's Advance Surgical Skills Center (ASSC). He is also the founding Course Director for UKM Sports injury and Arthroscopy Fellowship Program. Currently he is the Secretary for the Malaysian Arthroscopy Society for the period of 2019-2021.
In UKM Medical Center, Dato' Dr. Badrul is leading the stem cells and orthobiologics clinical and translational research for the treatment of cartilage defects and osteoarthritis for joint preservation surgeries. The results of his clinical trials using allogenic Wharton's jelly-derived mesenchymal stem cells have been presented in various international and national conferences.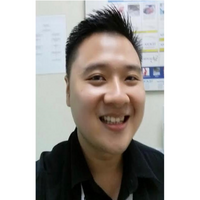 Dr Pang Wei Soon,
MD (RNRMU), MRCS(Ed), DS (UKM)
Currently a General Surgeon at Hospital Sultanah Aminah, Johor Bahru Intrest in acute care surgery and wound care
---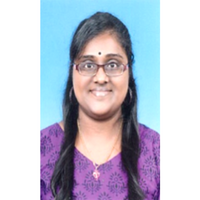 Dr ni KrisRanjehnen, Ph.D
Product Development Manager,BG SEA, Doctor of Philosophy, Civil Engineering (Environmental Engineering), Bachelor of Science in Industrial Chemistry
Experienced in product development and in technical documentation of Class IIb and Class III medical devices.
---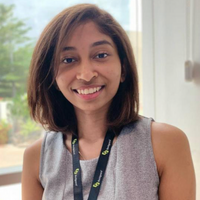 Harchana Nair Raja Kumar
R&D officer, BG SEA, Bachelor's degree of science (Chemistry), UKM.